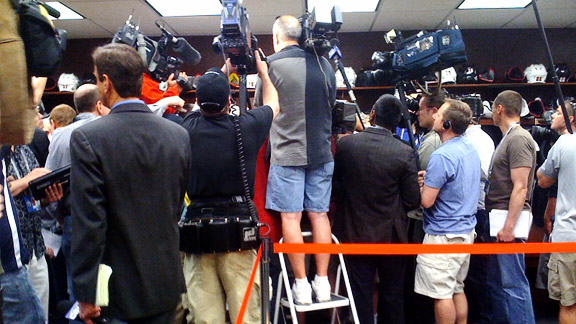 Joanthan Toews (he's somewhere in there) is made available to the media on Sunday (on off-day) May 30th, 2010.
(notice how they've taped off the area that the chief's head and Hawks emblem is in the dressing room-guess players don't want to be using up all their energy to yell at reporters and crew to step off)
.
Source plus pretty "awww"-inducing
picture of Huet's son, Ewan, scoring on dad
.